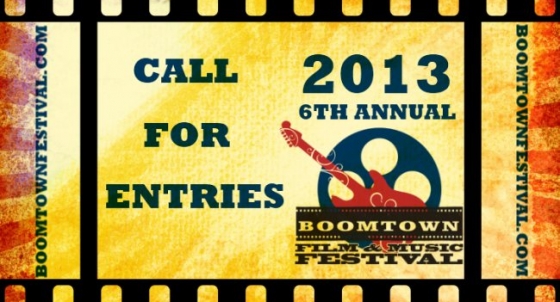 Calling all Filmmakers!
The sixth annual Boomtown Film and Music Festival will be held February 22-23, 2013 in Beaumont, Texas.
Films are now being accepted for consideration. We are accepting submissions in the categories of feature length, shorts, documentaries, experimental, music video, or student. We encourage filmmakers to submit their films to us via an online service such as wetransfer.com or you can send us DVD/BLU-Ray copies by mail. We require 2 DVD/BLU-Ray copies of your entry and they must be in Region 0 or 1 format. The regular deadline for submissions is January 1st, 2013 and the late deadline is January 15, 2013. Please go to our film submission section to find out all the details. Be sure and check up with the latest and greatest news via our facebook or twitter pages.