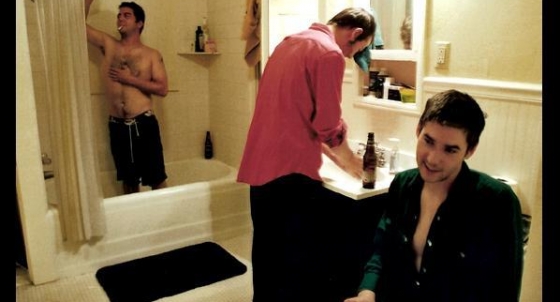 Non-native Southeast Texans may not relate to the epic history that is Sharks From Space. In fact, I'm still convinced there's some punctuation in their title that dictates the name be spoken no louder than a whisper; punctuation unable to be seen by those who grew up outside the 409 area code.
Those of you fa
miliar with Sharks From Space most likely remember their shows at The Vortex, a local venue that is no longer with us. While we can't bring back The Vortex, we are happy to re-reunite Sharks From Space, one of their popular acts.
Chris Sastre (of Trinidad Fiasco, Very Ultra, Mayday, Buttsteak and Cousin Phelpy) Daniel Coborn (of Trinidad Fiasco, Dead Dogs, Crazy Ivans and currently Ringo Deathstarr) and Cody Shaeffer (of Zero Cool, Fast Lassie and France France Revolution) will take the stage together as Sharks From Space, Saturday Night, February 23rd at Kampus Korner.
So enjoy this (most likely) last opportunity to catch this talented, infectiously fun band at the Boomtown Film and Music Festival!
To get a taste of their music style, visit their Myspace page.