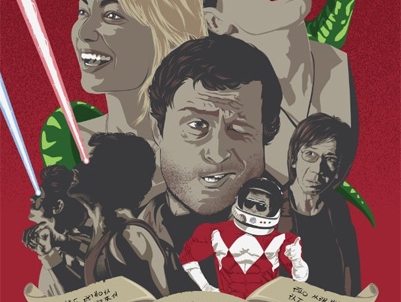 The Boomtown Film and Music Festival has confirmed a screening of The Exquisite Corpse Project. Part documentary, part narrative feature and part experiment film, this self described 'crossover' movie is a hilarious adventure in filmmaking undertaken by five comedy writers. Each was challenge to produce fifteen pages of a movie, having read only the previous five pages of the script. The only stipulation was that anything they wrote would have to be made.
The result is a comedy, love story, psycho-sexual thriller, and supernatural action film all rolled into one. But perhaps the most fun is watching as the writers grapple with the challenge of collaborating on such a one-of-the-kind project.
The Exquisite Corpse Project was listed as one of the Top Films of 2012 by Film Threat editor-in-chief Mark Bell.
'Never before has a movie so deftly deconstructed friendship and filmmaking and creativity and collaboration. '
– Dan Pasternack, IFC (Executive Producer of PORTLANDIA)