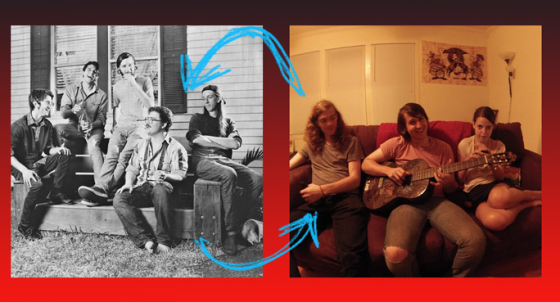 With a few hours before our pre-party at the Logon (complete with Houston-based Here Come The Girls, craft beer and plenty of dancing shoes) we have a few announcements as well as tips on how to get the most out of the Fest.
What to Bring
Cash – while BoomFest accepts credit cards for all-access passes, and all venues accept credit cards as payment, some vendors and food trucks work on a cash-only basis.
Mosquito repellant – warmer days bring out our mosquito friends as they enjoy patio weather as much as we do, so come prepared.
Your family – the Logon, Dishman, Rothwell, and daytime Crockett Street venues are all ages, with special rates for children 12 and under.
Designated drivers – enjoy our festivities and Saint Arnold beer responsibly: designate a driver or arrange for sober transportation to take you home.
Your appetite – plenty of food will be available for sale throughout the festival, as well as complimentary appetizers at the Opening Reception on Friday and complimentary breakfast tacos at the Wrap Party on Saturday night.
Schedule Changes
Friday Night, Feb 21 – Music venue change

We've moved our metal show a few feet down Crockett Street to "The Red Room". Accessible via stairs right next to Tequila Rok, The Red Room has a more extensive patio and provides a more intimate experience for metal fans.
Saturday Afternoon, Feb 22 – Outdoor stage move

Our outdoor stage from 12 to 5 p.m. will be at Tequila Rok instead of on the actual Crockett St. This will allow fans to consume adult beverages while enjoying the music lineup. There is no change to The Gig's film screenings, and visitors can still partake in the food truck and vendors set up alongside Crockett. Please bring cash and refrain from bringing your drinks outside of the venues.
Saturday Night, Feb 22 – Band swap & addition
Local band Cat Bag will play at Tequila Rok at 8 p.m. Additionally, bands We Are Wombat and Jenny and the Reincarnation have switched places. We are Wombat plays at 1 a.m.; Jenny and the Reincarnation play at 11 p.m.
Here is the updated lineup:
8:00 – Cat Bag
9:00 – Vanilla Sugar
10:00 – Bantam Foxes
11:00 – Jenny and the Reincarnation
12:00 – The Sour Notes
1:00 – We Are Wombat
Saturday Night, Feb 22 – Wrap Party Food
We will serve complimentary breakfast tacos from Tacos la Bamba while supplies last. Taco options include: chorizo, ham, bacon, potato and pico de gallo.
Festival Hashtag
If you share photos, status updates, tweets, instagrams and whatever else social media you love: please include #BoomFest so we can experience the festival alongside you.
A Few Last Minute Accolades
BoomFest thrives because of partnerships with our dedicated local businesses and organizations. We'd like to take a minute and thank a few of them for their continued support:
Dishman Museum: The Dishman Museum has been a BoomFest venue for years and provides an unparalleled service to the film community.
Beaumont Convention and Visitor's Bureau: The Beaumont CVB works tirelessly to promote Beaumont's amazing events outside the Golden Triangle. We're proud to be #beaulievers.