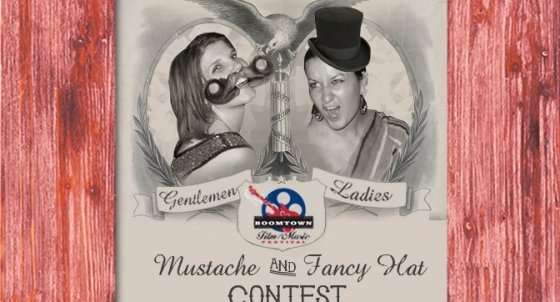 The directors and volunteers of the 6th Annual Boomtown Film and Music Festival are excited about many of the new features of this year's line-up, especially the announcement that Spindletop-Gladys City Museum will be one of our venues. On Saturday, February 23rd, from 10 a.m. to 10 p.m., we will host films, music, vendors and contests at this important marker of Southeast Texas history.
Stepping onto the soil of this recreated 1901 oil town, we can't help but feel transported to another time. To heighten this nostalgia, we're hosting a Mustache and Fancy Hat contest.
The contest will be held just before sunset. We ask that all participants dress to impress, as the crowd will decide whose facial hair and head topper will win each respective prize. So bring your friends! There are no rules, though we must point out we do not condone dangerous mustache implants.
Don't forget we're having our 3rd Annual 48 Hour Video Race and Festival Preview on Friday, January 25th at the Beaumont Art League starting at 7PM. Make sure and RSVP via our Facebook Event.