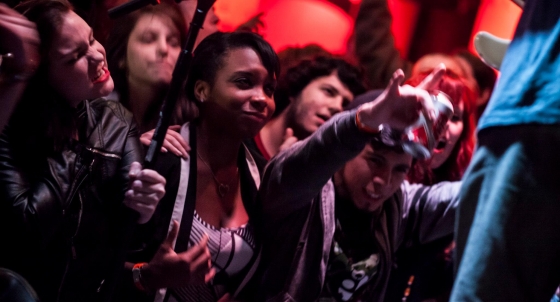 The 2013 festival was a great time with killer bands, exciting films, and our first outdoor event at the Spindletop Gladys City Boomtown Museum.  If you missed out on this year's festival, here are some pics to see what you missed. If you went to the fest, please take a few minutes to fill out our survey and let us know what you liked, didn't like, or what we can improve on for next year. Planning is under way for the 2014 Festival. Currently the dates are set for February 21-22, 2014.  Here are few updates to announce as well.
Monthly Volunteer Meetings
We have an agreement with the Beaumont Art League to use their facilities for our monthly meetings leading up to the festival. We will be having monthly volunteer meetings every 2nd Wednesday, 7pm at the Beaumont Art League, located at 2675 Gulf Street in Beaumont. Our first one will be July 10th at 7pm. If you want to be a part of our event and help make it grow, please attend. You don't need to have any film or music experience to help out. We need people with all backgrounds. Please check out our facebook event page for all the details.
High School Films
We hope to get more high school film entries this year. You'll see more details about this in the next month but we really want to see some great emerging filmmakers still in high school. Please come to our meetings if you have an interest in spreading the word about high school films.
Guest Panels
We have traditionally only done film-related panel talks in the past but this year we hope to bring music into that mix as well. If you know someone in the music business that would make a great guest speaker, please let us know.
As always, follow all of our updates on facebook or twitter.