As a film lover, I know the importance of music in a film. Music carries the audience through a film's emotional ups and downs, setting and changing the tone to fit the director's artistic intentions. Because these songs capture some of the best cinematic moments, it makes sense that they'd result in great compilation albums. I'm a lover of soundtracks, which I slowly realized as I noticed that most people in my life don't have many of these gems on their music shelves (or digital playlists). Do yourself a favor and give these five tracks a listen.
Juno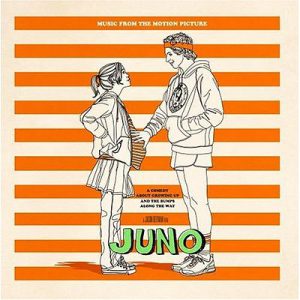 As soon as I watched Juno, I ran out to buy the soundtrack. While I've only watched the film once, I'm still listening to this collection of quirky tunes. I remember reading about the making of this film and how Ellen Page worked with Director Jason Reitman to identify the types of music she thought Juno would listen to. Their efforts to capture the character paid off, and the resulting soundtrack is thoughtful, energetic, and fun. It's simultaneously hopeful and full of a worldly awareness.
Songs I can't stop spinning: "A Well Respected Man" by The Kinks, "All I Want Is You" by Barry Louis Polisar, "Piazza, New York Catcher" by Belle and Sebastian, "Expectations" by Belle and Sebastian, and "Anybody Else But You" by The Moldy Peaches.
Suicide Squad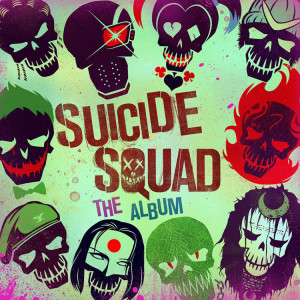 If you ever wanted a mix of punchy, aggressive beats and sweet vocals floating over lyrics laced with dark themes, the Suicide Squad soundtrack produces the goods. This soundtrack combines throwbacks like CCR's "Fortunate Son" and Eminem's "Without Me" with creative modern tracks like "Sucker for Pain." Whatever your thoughts on the film, this soundtrack is a winner.
Songs I can't stop spinning: "Sucker for Pain" by Logic, Ty Dolla Sign, and X Ambassadors, "Heathens" by Twenty One Pilots, "Standing in the Rain" by Action Bronson, Mark Ronson, & Dan Auerbach, "Bohemian Rhapsody" by Panic! At the Disco, and "Fortunate Son" by Creedence Clearwater Revival.
Rushmore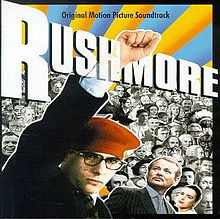 As a fangirl of Wes Anderson's films, I'm tempted to include the soundtracks of Rushmore, The Royal Tennenbaums, and my personal favorite film of all time, The Life Aquatic, on this list. (Stay tuned for my future blog post on which Wes Anderson films you should watch instead of what you were planning to watch.)
Rushmore offers the best compilation of tracks out of Anderson's film portfolio, so it beats out the others for my recommendation. Prepare to feel fancy, everyone. This album includes a mix of off-beat alternative music and instrumental interludes by Mark Mothersbaugh that perfectly capture the varying moods of Anderson's films. Mothersbaugh has created bright instrumentals that are infused with an underlying melodramatic tone that leaves the listener feeling thoughtful and piqued.
Songs I can't stop spinning: "Making Time" by The Creation, "Nothing in the World Can Stop Me Worryin' 'bout That Girl" by The Kinks, "Rue St. Vincent," and "Oh Yoko" by John Lennon.
Guardians of the Galaxy
With its mixtape theme, the Guardians of the Galaxy soundtrack captures the fun of making a playlist for your crush, so it almost transcends its origins as a soundtrack. You can pretend that you are Star-Lord as you listen to his mix of throwback tunes that will keep your toes tapping and possibly set you on your own fun adventures. It could happen.
Songs I can't stop spinning: "Hooked on a Feeling," "I Want You Back" by the Jackson 5, "Come and Get Your Love" by Redbone, and "O-O-H Child" by The Five Stairsteps.
Twilight Franchise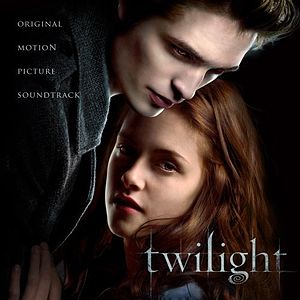 Say what you will about the Twilight books and movies, but the soundtracks make the entire franchise worth it. With these five disks, you get a terrific mix tape that blends kicky rock songs, thoughtful melodies, anxious chords, and earnest declarations of passion. Sure, Bella presents as a melodramatic protagonist who maybe needs to work on her co-dependency issues, but the compilation of tracks that results from her constant swings in emotions ensures that there's a song there for whatever you're feeling.
Songs I can't stop spinning: "Supermassive Black Hole" by Muse, "Decode" by Paramore, "Flightless Bird, American Mouth" by Iron and Wine, "From Now On" by The Features, "Cold" by Aqualung & Lucy Schwartz, "Chop and Change" by The Black Keys, "Friends" by Band of Skulls, "Satellite Heart" by Anya Marina, "Shooting the Moon" by OK Go, and "Cover Your Tracks" by A Boy and His Kite.