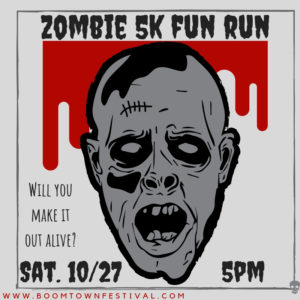 This Halloween weekend, just try to stay alive! Swerve zombie contamination zones to outrun the living dead, and finish with your brain in tact.
This themed race is self-timed, and runners will be sent in heats, to allow space for navigating the "Contamination Zones". Packet pick-up begins 1 hour before the race (4pm October 27th).
Bring your friends, because survival is more fun in groups! Parking is available at the Cris Quinn Soccer Complex (9001 Dishman Rd, Beaumont, TX 77713). Snacks and photo-ops are available after the race!
Find more information on our Facebook page and sign up for the run here.
If you are interested in volunteering as a Zombie, fill out this form, and more information will be sent to you.