Become a #BoomFestBestie by becoming a VIP Pass holder. In addition to getting some pretty sweet perks, purchasing a $60 VIP Pass means you are part of what has kept us thriving for 9 years. #BoomFestBesties are the lifeblood of the festival, and we can't appreciate you enough…
But we can give you free stuff! If being BFFs of a Film & Music Festival doesn't sway you to lay down your credit card, here are some of the VIP-exclusive perks: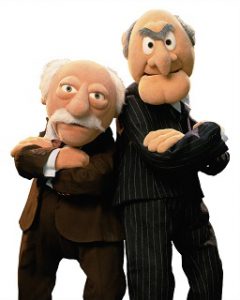 Thursday Night @ McFaddin-Ward: Free drinks (booze!)
Friday Night @ McFaddin-Ward: More free drinks (more booze!)
Friday Night @ McFaddin-Ward: Exclusive access to Filmmaker Meet & Greet (schmooze!)
Saturday All Day @ Jefferson Theatre: Exclusive access to VIP Lounge
– Mingle with talented filmmakers (more schmooze!)
– View & silent bid on original art by Inez Alvidres (peruse!)
– Enjoy free & discounted premium drinks (even more booze!)
– Snack on some tasty sandwiches (consume!)
– Take selfies by/enjoy a fondue fountain (fondue!)
– Balcony seating so you can pretend you're Statler and Waldorf from The Muppets (sweet views!)
Throughout the festival: Contact your VIP Concierge for insider tips PLUS take home a bag of VIP swag (because we <3 you!)
So buy your VIP Pass today to become a #BoomFestBestie!