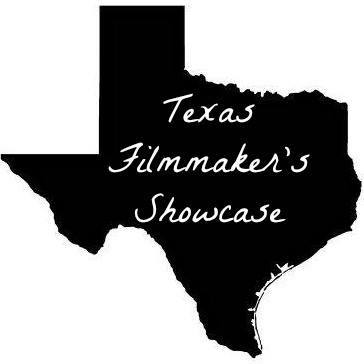 Let's face it: there's a lot happening at #BoomFest16, so we'll wrap up everything you need to know about each day of the festival. Here's the breakdown for Friday, February 26th:
McFaddin-Ward House & Logon Cafe (Bonus Event: Jefferson Theatre)
Where:
McFaddin-Ward House, 1906 Calder Ave., Beaumont, Texas
Logon Cafe, 3805 Calder Ave., Beaumont, Texas
Jefferson Theatre, 345 Fannin St, Beaumont, Texas (bonus event: included with VIP or 3-Day pass, or $5 extra)
Time: VIP-only Filmmaker Meet & Greet starts @ 6 PM, Films start @ 7 PM, Bands start @ 8 PM
Brief Overview: At McFaddin-Ward, VIP passholders can enjoy an exclusive meet and greet with filmmakers attending the festival, then everyone can view two filmmaker favorites: Max Peril and the Texas Filmmaker Showcase. For music lovers, the Logon Cafe will feature experimental and rocking bands on two stages for a maximized musical experience.
Food & Drink: Concessions for sale, Alcohol will be served, Full meal options available at the Logon
All Ages Welcome!
Tickets:
Buy in person with cash or credit
VIP passes are needed to enter the 6 PM Filmmaker Meet & Greet at McFaddin-Ward (learn more about VIP)
Single-venue passes are only valid at the venue where they are purchased (Logon wristbands will not give you access to McFaddin-Ward films or the Jefferson Theatre screening of "The Princess Bride", and vice versa)
What to Bring:
Cash for snacks & drinks
Your smart phone to snap pics & share with the #BoomFest16 hashtag
Download the Uber app & leave the driving to someone else
Films @ McFaddin-Ward House:
Max Peril @ 7 PM

In an effort to finish a film before turning 30, and in hopes of winning his county's first annual film festival, Riley Young documents and re-creates the increasingly far-fetched stories of a retired secret agent using only local talent, a VHS camcorder and every low-budget filmmaking trick he knows.
Feature Film, 1hr, 36 min

Texas Filmmakers' Showcase @ 8:30 PM

Carne Seca: Brothers David and Oscar Juarez have until sunset in rural Mexico to turn a profit on their father's business or face the consequences of his belligerence. Time: 12 min
Leaves on Trees: A 9-year-old, Ira Harris, navigates a new neighborhood, new peers and his first set of prescription glasses. Time: 17 min
Life After Manson: An intimate portrait of one of the world's most infamous crimes and notorious killers. Time: 26 min
Make it Rain: A young boy's efforts to help his family overcome the effects of a devastating drought result in a magical night he won't soon forget. Time: 13 min
Melville: Marcus is dealing with some stuff. He wanders through his day distracted and quiet, acting out at strangers, withdrawn from his wife and unable to sleep. Time: 16 min
One Hitta Quitta: A teenage boy's addiction to Internet violence leads him to act out violently himself. Time: 9 min
Bands at The Logon Cafe:
Bands on the Patio:

7:30 PM: Robb Wellz: lo-fi/psychedic/electronic, Beaumont
8:30 PM: Carreerrs: rock/punk, Beaumont
9:30 PM: Alsace Carcione: hip-hop soul, Portsmouth, Virginia
10:30 PM: Boogerbear: experimental ragga glitch hop, Beaumont

Bands Playing Inside:

8 PM: Tendo: jazz pop, Nederland
9 PM: The Ron Jeremies: instrumental/rock/fun, Beaumont
10 PM: Knockin Bones: punk/rock, Austin
11 PM: Delicious Fuzz: punk/rock, Beaumont

Bonus Event: The Princess Bride @ Jefferson Theatre
The Princess Bride

While home sick in bed, a young boy's grandfather reads him a story called The Princess Bride. Warning: includes fencing, fighting, revenge, twoo wuv and miracles.
Feature Film, 1 hr, 38 min