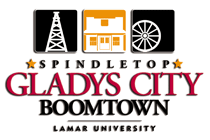 By Danielle Husband 
Friday, February 24, 2017
BoomfestX continues Friday night at Spindletop Gladys City, located on the Lamar University campus. Come enjoy a night flush with film and music right next to a working replica of the Spindletop gusher that officially made Beaumont a Boomtown. Here is a rundown of your fantastic Friday at the 10th Annual Boomtown Film and Music Festival!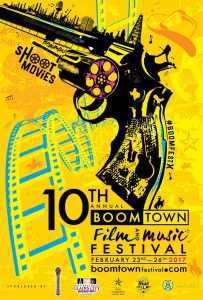 Film Schedule: 
Friday night BoomfestX is screening in the Spindletop Gladys City Film Room. You may feel like you've drifted back in time, but unfortunately we don't really have a time machine. (Well, most of us don't.)
6:00 PM: Southern Stories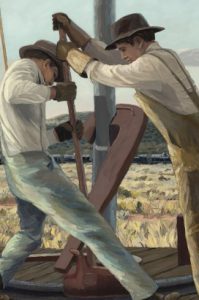 Enjoy two Texas-based documentary shorts. Paired perfectly with Spindletop Gladys City's historical recreation of the Spindletop discovery, "Midnight Oil: The Making of a Mural" delves into the research and creation of an art piece representing the history of oil discovery in the Permian Basin. Then from a local filmmaker "Dirt Track Life" presents a brief look at the sport of dirt track racing. This short offers local color and a quick view of life on the dirt track.
6:40 PM: Dixie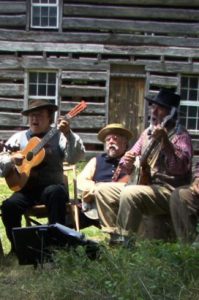 Feature documentary Dixie examines the history and culture of the song "Dixie" to illuminate how the song resonates across racial lines. After watching this film, you'll never think about this controversial song in the same way.
8:20 PM: Texas Filmmaker's Showcase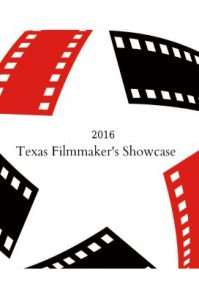 BoomfestX is your destination for the Houston Film Commission's annual Texas Filmmaker's Showcase, which collects the best short films made either in Texas or by Texans each year. The 2016 showcase presents eight independent shorts that were selected as the year's best:
Breakfast in Bed (5:40 min.) by Payton Thropp – Conroe, TX
A young girl faces changes in her family with bravery and hope.
Hit & Run (12:29 min.) by Jason Neulander – Austin, TX
In this Lovecraft-inspired short, Katie finds an amulet by the side of the road and suffers the consequences of picking it up.
Jackdaw (14:50 min.) by Travis Champagne – The Woodlands, TX
A father mourns on the one year anniversary of his wife's disappearance.
Jenny & Tom (14:18 min.) by Ford Gunter – Houston, TX
Jenny and Tom have found the happiness that eludes others by living life on their own terms. But sometimes doubt comes from the warmest of places.
Minor Setback (10:00 min.) by Augustine Frizzell – Dallas, TX
High school dropouts and BFF's, Jessie and Angela come up with a brilliant excuse to skip out on work so they can spend a day at the beach. Laying in the sand, smokin' fatties and eating donuts is so close they can almost taste it… until something unexpected goes down.
More Than Four Hours (10:40 min.) by Bryan Poyser – Austin, TX
On his first day on the job, a high school algebra teacher mixes up his medications to disastrous results.
Peor Es Nada (Nothings Worse) (13:29 min.) by Gabriel Duran – Arlington, TX
Marco is a family man and who has nothing left in Mexico. He motivated to get to the US to reunite with his wife and newborn child by any possible means. Marco makes a deal with a local coyote but he ends up in the US and not knowing how he got there. With a metal box attached to his arm, he must find his way to his family.
Sound and Time (8:39 min.) by Angela & Mark Walley – San Antonio, TX
Inspired by his sensitivity to sound at a very young age artist Justin Boyd has been recording and working with sound and music since the mid 90s. This film follows Boyd as he actively captures field recordings for integration of sound with found objects.
Music Schedule:
Join us in the Spindletop Gladys City Saloon for live music starting at 8:00 PM. Here's your line-up:
8:00 PM: Greg, Jr.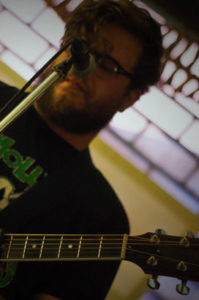 Beaumont singer-songwriter Greg, Jr. brings his bluegrass folk sound to the stage at 8:00 PM to kick off another night of great live shows. Don't miss his raw musical storytelling.
9:00 PM: Cody Schaeffer

Singer-songwriter Cody Schaeffer will have you feeling nostalgic with his folksy set, paired perfectly with the saloon. You'll be so in love with him and Beaumont by the end of the set that we're probably going to need body guards.
10:00 PM: Tele Novella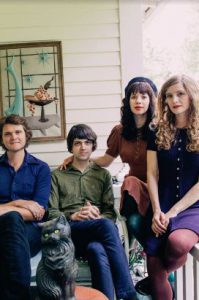 Austin-based psych-pop band Tele Novella brings you a haunting, dreamy set that will make you feel things in the best of ways. Experience their unique style before they leave town.
11:00 PM: The Ron Jeremies  

Beaumont's very own soul, funk, and blues band closes out the night with a set that will stroke your insides.
We can't wait to see you tonight!