Ever wanted to learn how the experts make movie magic? Aspiring filmmakers (and curious bystanders) can learn a lot from our filmmaker panelists, where industry professionals share their insights and experiences on a variety of film topics. This year, we've invited filmmakers and filmmaking experts from around the country to answers your questions about stunts, distribution, filmmaking, and makeup. For current and aspiring film participants, these panels are a Must-Attend!
Only VIP and All Venue Pass holders can access these panels, so buy yours today!
See them: Saturday, Feb 27th – Art Museum of Southeast Texas

The Ins and Outs of the Film Industry @ 12 PM
Tricia Woodgett
is a Dallas based filmmaker and founder of the innovative new multicultural distribution platform, FilmCloud. Tricia has been an independent filmmaker for nearly 10 years, whereas she has produced and/or written 7 titles. Recently announcing FilmCloud's open window for indie submissions, Tricia is gearing up for the official release to accept subscribers at this year's South by Southwest Film Festival. FilmCloud is a subscription based platform with two primary customer segments: multicultural, independent filmmakers and viewers of independent films. Filmmakers may submit a trailer link and film summary to
[email protected]
for consideration. After the after the official release, filmmakers will be able to submit their films via the FilmCloud website,
www.myfilm-cloud.com
. FilmCloud accepts, features, shorts, webseries, documentaries and magazine shows at no charge. In addition to distribution, FilmCloud offers support services such as social media planning, marketing, licensing, special event coordination, licensing and merchandising.
Meet the Filmmakers @ 1:15 PM
Filmmakers from several of our screening films sit down to chat candidly about their experiences and share tips with audience members. Filmmakers slated to be present include: Mathew Dunehoo from "No Margarettes", Malcolm Morrison from "Picawalico", Tish Stringer from "Not Lost! Linocut Printing", JJ Pollack from "Cheat. Choke. Repeat", Royd Anderson from "The Upstairs Lounge Fire", and Michael Lyle from "The Eye".
Moderator: Clinton Rawls
How to Break into a Career in Stunts @ 2:30 PM
Ernie Reyes Jr
has a long history of stunt work and martial arts from Teenage Mutant Ninja Turtles (I & II), Surf Ninjas, and the Run Down.
Met Salih is best known for her stunt work on Now You See Me (2013), Dawn of the Planet of the Apes (2014), and This is the End (2013). Most recently she appeared in episodes on NCIS: New Orleans.
Industry Insider: The Secrets to Film Makeup @ 3:45 PM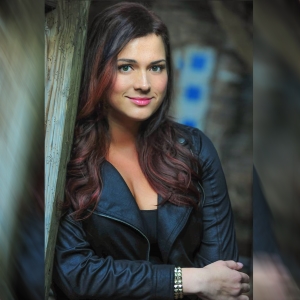 Ignacia Soto-Aguilar is originally from Santiago, Chile, but raised in the Bay Area, California.  After college, her love for beauty led her to Paul Mitchell Academy in San Francisco, where she quickly became involved in programs that allowed her to be in fashion and beauty teams on major events such as LA Fashion week, and her work could be seen in national and international publications, including Vogue Italy.
She then transitioned to film and television, working as the head make up artist of CMT's hit tv show, "Sweet Home Alabama", for 4 seasons, and doing make up for the NFL network evolving filmmaking-demanded versatility, which quickly led her to immersion in the world of special effects.
Her make up resume now includes department head credits on films such as Rage (starring Nicolas Cage) and key make up artist credits on films such as the Devil and the Deep Blue Sea (starring Jessica Biel and Jason Sudeikas). She is the key make up artist on MTV "Scream" which is currently filming season 2.
Moderator: Amanda Potts