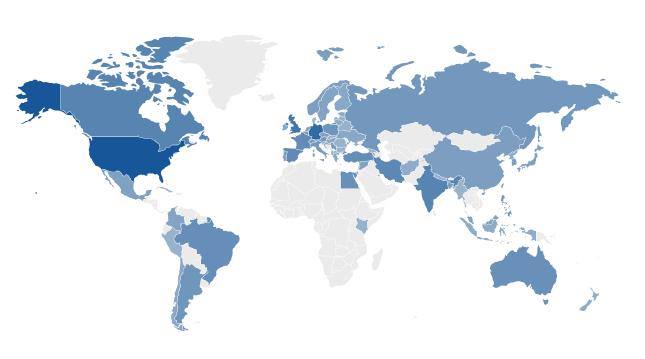 This year BoomFest received twice as many film entries as ever before!
947 films were sent to Beaumont from across the United States and around the world. This map shows where they came from. Filmmakers on every inhabited continent submitted their art; movies created in countries as varied as Israel and Iran. From Kenya to Cuba. This huge response makes BoomFest truly an international film festival.
Right now our team of judges are hard at work watching every entry. Only the best of the best will screen at the 2015 Boomtown Film & Music Festival, this February 26-28 in Beaumont, TX.
The 2015 Boomtown Film and Music Festival is sponsored by the Jefferson Theatre, the Jefferson County Tourism Committee, and the Texas Commission on the Arts.