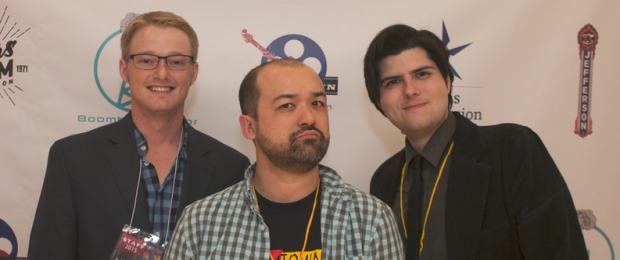 Chase Kiker is 2016's Director, taking over the reigns from Bryan Lee, who has been a part of the festival since 2010.
But the real story here is Chase: it's quite a meteoric rise from serving as a projectionist at the 2014 festival. Even after being accidentally locked into a film venue during his first stint as a volunteer, he came back to help out with 2015's festival, literally lighting up our festival.
And now, a few words from Chase: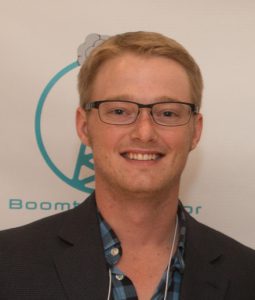 "Hello, hello! I'd like to start by thanking those that have been putting this festival on and helped simplify the transition we are making this year. I got involved with BoomFest in an effort to meet a few aspiring filmmakers like myself. Little did I know, I was about to stumble upon much more than any creative partnerships I could have been hoping for.
It was apparent to me after my second year of volunteering that BoomFest has the ability to be a pillar of the Texas film industry and an amazing opportunity for young filmmakers in Southeast Texas. My plan is to build off of the foundation that has been laid before me and work to bring high quality entertainment to our home. I believe that with some hard work and enthusiasm BoomFest will do VERY big things in the years to come!"
Thanks, Chase! Now, to start a tradition, with each member bio we'll announce something new about this year's festival.
2016 Festival Announcement/Update/News:
Chase is starting us off with a bang: tickets for 2016 are now available to purchase online. AND because We <3 Beaumont so much… we're giving a 15% off coupon until February 6th! Just use coupon code "BMTLUV" when purchasing to get your discount.
Stay tuned for our next Bio…. Olivia Busceme!