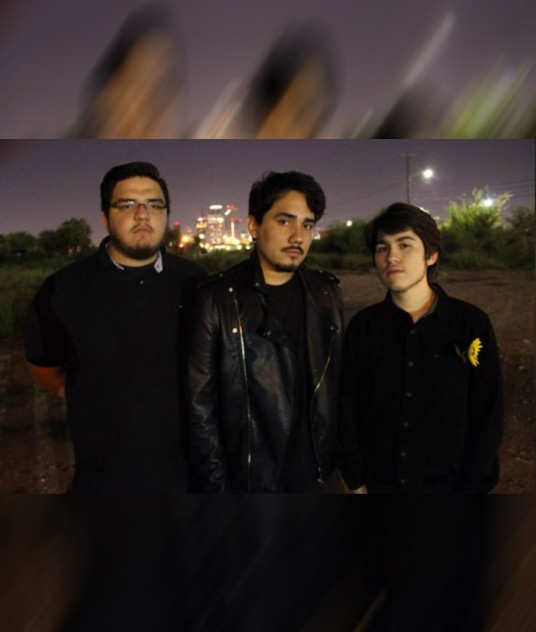 Here's our round 3 preview of bands playing each venue at the February 25 – 27 Boomtown Film & Music Festival. Don't forget to check out our full music line-up as well!
Saturday Music @ Jefferson Theatre, Music Begins @ 1:00 p.m.
Shark's Teeth, from New Orleans, is the parting of window curtain to let the murky
mid-summer sun drift in the room. Dust motes, floating in translucent wavering sunbeam and invisible electricity. Their music is the first dance with a lover who has been far away and gone for what feels like forever. Synthesizer meshes with drum machine and arguably alien vocals to create an otherworldly refuge and comfort for listeners. Evoking early school mornings, and late night drifts through adolescence and growth, Shark's Teeth are sure to captivate.
When: 1 p.m.
Learn more: Website; YouTube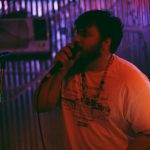 Snorlaxxx, from Beaumont by way of circuits and samplers, is the solo project of Hitchhikers Garrett Lindsey. And while it is a solo effort, the music never manages to feel singular. On Saturday at the Jefferson Theater, Snorlaxxx will bring chopped up rhythms and loops to get you in the right groove for the festivities of the day. Introspective but warm, Snorlaxxx is a craft of reflection and diligence. Be prepared to fall down the rabbit hole and into unknown worlds when Snorlaxxx takes the stage.
When: 2 p.m.
Learn more: Website
Nyce, of New Orleans, is perhaps what you would expect from a band in New Orleans. And does that have to be a bad thing, of some sort? In this case, it isn't. The Jazz is there, the funk is there, the soul is there. The city shows its influences. But Nyce transcends, as well. Vocalist Danielle Ryce brings smooth, silky deliveries that uplift and enthrall. Tight, careful compositions with raw biting edges will bring you to the blues and jazz clubs of New Orleans on Saturday at the Jefferson Theater.
When: 3 p.m.
Learn more: YouTube; Facebook
Frail, from New Orleans, are a garage and a skateboard, a bike ride to your friend's house in the afternoon on a perfect fall day. The only things in your pocket, a jangle of change and a crumpled up piece of paper holding the best cheat code for your favorite video game. Influenced by grunge and the essence of "chill vibes", Frail is a bit of an understandable name. Their music evokes moments that are often fleeting and fragile, but relatable and understandable none the less. Times that felt like the weight of the world, but feel so sweet in retrospect. Let Frail take you there on Saturday at the Jefferson Theater.
When: 4 p.m.
UNU, of Beaumont, call forth the psychedelic swirls of the 60's and 70's legends of yore. Powerful soul moves like a current through their music, begging you to soar with them. Their music is a realization of being part of a larger whole, of feeling big because you feel small, growing large and steping over wide canyons, and then shrinking small and traveling through grasses that now tower over. Their music is a feeling, that of learning what it means to belong in a world where the idea of normal is almost a complete mystery. This is a band that you must hear to fully understand. Luckily, they will be gracing the stage on Saturday at the Jefferson Theater.
When: 5 p.m.
Learn more: YouTube, Facebook
Camera Cult, from Houston, are set to round out the day on Saturday at the Jefferson Theater. With sounds that recall the new-wave ballads of the 80's, Camera Cult bring a unique spin on an old music standard – the breakup song. Camera Cult sculpt rich songs layered with yearning for love. But you don't need to be a hopeless romantic to enjoy what they bring to the table. Their music is danceable and catchy, with punchy drums and synthesizer hooks gliding underneath soaring vocal lines, there is a lot to love here. You won't leave doing much yearning on Saturday.
Saturday Night @ The Red Room >>