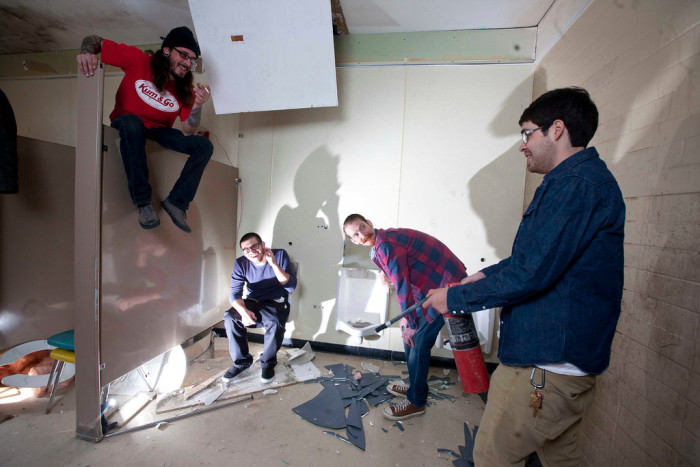 Here's our round 2 preview of bands playing each venue at the February 25 – 27 Boomtown Film & Music Festival. Don't forget to check out our full music line-up as well!
<< Thursday Night @ McFaddin-Ward
Friday Night Music @ Logon Cafe, Music Begins @ 7:30 p.m.
Patio Stage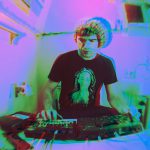 Robb Wellz, from our own home base of Beaumont, brings bit-mashed psychedelic grooves from a different dimension than our own. His infectious synthesizer and drum machine centric music hails from somewhere distant, yet somewhere familiar all the same. Perhaps the memories of sitting on your bedroom floor and playing video games late into the night and early into the morning, your friends behind you on your bed sharing the same TV screen. Perhaps running home as the sun sets and the ground beneath your feet grows streaked and blurred as your vision diminishes. Perhaps a ringing message, from a distant planet, from a people whom yearn to make contact with our own.
When: 7:30 p.m.
Learn more: Website; YouTube; Facebook
Carreerrs, freshly born in Beaumont itself, are the sounds of metal clanging against metal, the sounds of machines making strange parts for potentially nefarious reasons. Industrial Punk that will make you feel like a member of a secret society, in on information that very few others will ever know. Hammering and pulsing forward, like a train that can not be stopped, yet at times wailing and slow like the ghosts of a past hardly remembered. The reflection of lives spent near chemical plants and strange factories.
When: 8:30 p.m.
Learn more: Facebook
Alsace Carcione, from the city of Dallas, comes to the Boomtown Film and Music Festival this year to deliver her unique style of soul infused hip-hop. Both intense and welcoming, Alsace makes bold statements with bold delivery. Rhymes that hit tight and slice crisply like a powerful sword, her music is a cruise through an expansive city. you will want to see what Alsace has to offer].
When: 9:30 p.m.
BoogerBear, out of Beaumont, may seem like a one man act – a masked mysterious figure, mashing on samplers and drum machines to create music that feels like something you'd hear at a rave on another planet, or perhaps far into the future. But this is not the case. BoogerBear is a message, a gesture – a reflection and rejection of a world in which police and authority reign supreme. Assisted by two dancers, and often involving the crowd by bringing willing participants on stage to dance along with the sounds of a digital revolt against formality and structure, BoogerBear follows in the tradition of acts like Rage Against the Machine by way of synthesized and sampled beats.
When: 10:30 p.m.
Inside Stage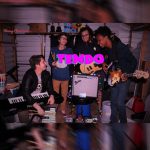 Tendo may be one of the newer acts to come out of Southeast Texas, hailing out of Nederland, but their sound will pull you in as if they had been a band for much longer than they have. Their music is space travel and unraveling cosmos before you, beckoning and calling forth. It is revelry and winding, endless road that seems at some points like a maze, inescapable and magic. Layered compositions and intricate melodies are sure to leave you impressed.
When: 8 p.m.
Learn more: Facebook
The Ron Jeremies, born and grown in Beaumont, are a bit of an enigma – their music, a combination of classic rock and roll, soul, and progressive funky jams was for most of the band's existence, an instrumental affair. This did not stop crowds from falling in love with every show. Stages set up with dolls and other strange material, set a mood that only the Ron Jeremies could create. And in late 2015, the band evolved yet again and added a massive change point – a vocalist. With the addition of lyrics and vocals, the band soars in new directions and sonic alley ways. Raw soul and grit pulses throughout.
When: 9 p.m.
Learn more: YouTube, Facebook
Knockin Bones, from music capital Austin, Texas, are the kicking boot against the hard rusted bar door. With Knockin Bones, it's all in the name. They will rattle and shake their way into your heart as you find yourself wanting to swing and slam in the mosh pit. Their music is the gritty soundtrack to your angsty inner self. Raise a toast and bang your head on Friday night inside the Logon Cafe as they bring their raucous brand of punk.
When: 10 p.m.
Learn more: Website; Facebook
Delicious Fuzz, Beaumont punk sweethearts, close down the Logon Cafe with their thrashing punk tunes that many in the Southeast Texas area have come to know and love. Don't think because the night is nearly done that the party is over – Delicious Fuzz is set to send your feet moving with a new burst of energy as the night grows. Their music is an elbow to the side, and then the check to make sure that all is well – and when Delicious Fuzz is on stage for the Boomtown Film and Music Festival, rest assured that it is indeed.
When: 11 p.m.
Saturday Day @ Jefferson Theatre >>