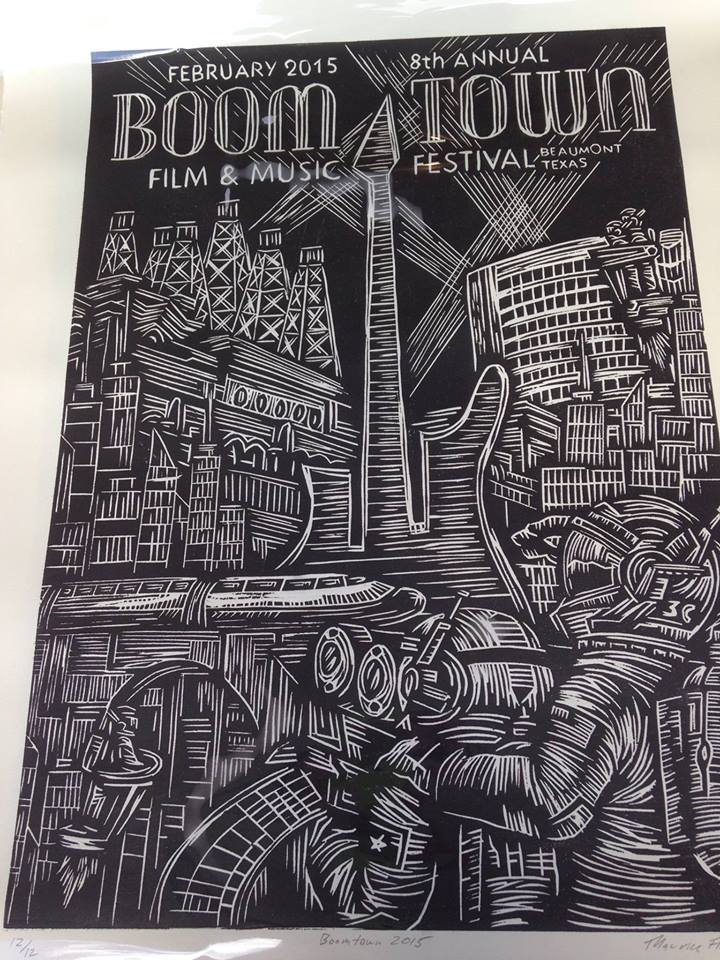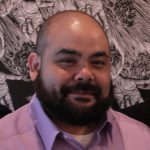 Every year BoomFest uses its poster to showcase a different designer and theme. This year's poster was created by celebrated Southeast Texas artist Maurice Abelman who has envisioned downtown Beaumont in the futuristic year 2015.
We're delighted to announce that Maurice has also rendered his fantastic design as a unique wood block etching and is offering a limited number of autographed and numbered wood block prints.
Each print will be bundled with a three day all-access pass to the 2015 Boomtown Film & Music Festival (regularly $20) so that you can attend the fest and bring home a genuine piece of signed Southeast Texas art for just $50!
We only have 5 prints left of the original 12 in this limited edition.
When they're gone they're gone so don't walk, RUN to reserve yours here.