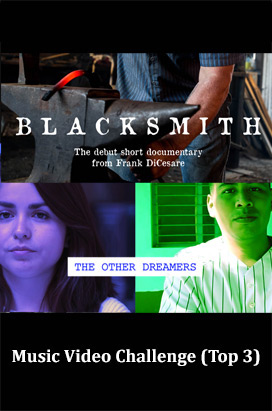 BoomFest 2018 kicks off with this special collection of shorts with roots in Southeast Texas.
Blacks
mith (15:38 min) DIRECTED BY: Frank DiCesare.
Documentary that highlights the work of Rob Flurry, the resident blacksmith at the Spindletop-Gladys City Boomtown Museum in Beaumont, Texas. Unlike the blacksmiths portrayed in the media today, Flurry's craftsmanship is that of the old-school artisan – no expensive equipment; no modern forge in which to work. Instead, Flurry relies solely on nature's elements of fire, iron, air, and water (along with his own strength) to hammer out beautiful creations within the smoky furnace of his shop.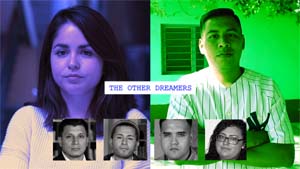 The Other Dreamers (19:48 min) DIRECTED BY: Luis Blanco Nazoa.
This documentary explores the cultural shock and mental anguish endured by individuals who were raised from childhood in the United States, but returned to their country of birth for not being enrolled in the government's temporary program called DACA (Deferred Action for Childhood Arrivals.) The Other Dreamers was made Southeast Texas resident Luis Blanco Nazoa with the support of the National Hispanic Foundation for the Arts.
Music Video Challenge winners – The top 3 music videos created by local filmmakers for this year's Boomtown Music Video Challenge.
Kevin Forrest Clark – "Five Foot Feisty" Music Video
The new music video for the new single from Texas singer songwriter Kevin Forrest Clark, who will be performing at Boomtown's opening night.