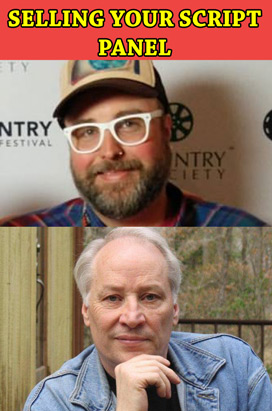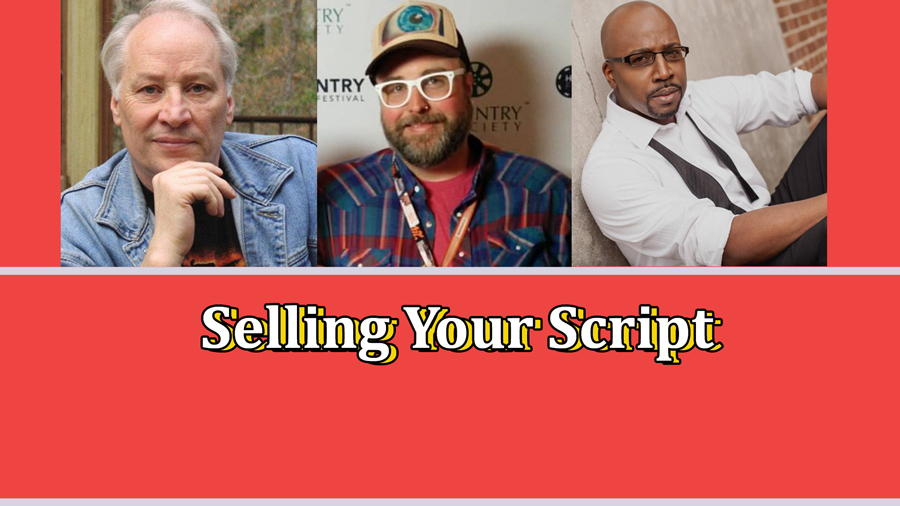 Do you have dreams of being a screenwriter but don't know how to get people to pay attention to your story?
We have Aaron B. Koontz and Joe Lansdale, both celebrated screenwriters, coming to talk to us about how to sell your script! They'll give you tips and tricks to get your work seen by producers and directors.
But wait, there's more!
With the purchase of your ticket, you can add on a 1 on 1 session with either Aaron or Joe to talk about YOUR project! They'll answer questions, give you advice, and get you one step closer to meeting your goals!
Tickets can be found at our website! Day passes or all access passes are available and the mentorship tickets are 1 per person with either (not both) of the panelists. There are only 20 slots, each 10 minutes each, so hurry hurry!
Meet Joe:
Joe R. Lansdale is the author of over forty novels and four hundred, give or take, short stories, articles and essays. His work has appeared in numerous languages and editions. He has received the Bram Stoker Award ten times, eleven counting the Lifetime Achievement Award from the Horror Writer's Association. He has received The Edgar for his novel, The Bottoms, the Spur, Herodotus Award, Ink Pot Award, has been inducted into the Texas Literary Hall of Fame, and is a Grandmaster of the Horror Writer's Association, as well as the recipient of numerous other awards. Several films and TV shows have been made from his work, including the films Cold in July and Bubba Hotep, as well as Incident on and Off a Mountain Road for Showtime as part of the Master's of Horror series. Currently, his Hap and Leonard series is into it's third season on Sundance TV. He is also a lifelong martial artist and is in the United States Martial Arts Hall of Fame, as well as the International Hall of Fame.
Meet Aaron:
Aaron B. Koontz is a former Full Sail University grad and 15+ year veteran of the entertainment industry where he worked with dynamic companies like EA, THQ and Universal Studios Production Group. The latter of which Aaron worked with major studio films like The Punisher, Monster and 2 Fast 2 Furious. In 2012 Aaron started the boutique genre production company Paper Street Pictures where he serves as primary Writer, Producer, Director and Editor for all their projects. With Paper Street, Aaron has Directed and Written 4 Short films that have played in over 100 festivals world-wide, lead production on another starring genre legend Lance Henriksen and has written or co-written 5 Feature Length screenplays. In 2014 Aaron was a part of the Producing team for the SXSW hit STARRY EYES that was featured on over a dozen top ten lists and was a horror chart topper on iTunes. In 2016 Aaron Wrote, Produced and Directed the Psychological Horror-Thriller CAMERA OBSCURA for NBC Universal which released in theaters in June of 2017, the script of which can now be found in the Academy archives. Currently Aaron is wrapping production on the Meta Horror-Comedy SCARE PACKAGE where he was the Creator and Lead Producer as well as the Director of the final segment, HORROR HYPOTHESIS. Aaron and his Paper Street team are also in development of 3 other feature films, the first of which slated to going into production this fall, a television series and a documentary shooting in Ohio this June.
Meet moderator Gordon S. Williams:
Gordon S. Williams is a graduate of Lamar University with a Bachelor of Science in Communication with an emphasis in Broadcasting. Williams is a multi-award winning writer, producer, and director for his company G Sharp Productions and LUTV Productions. The seventh short film the he wrote and co-produced "The Example" has been accepted to over 30 film festivals/venues, received 13 awards, and has garnered distribution deals from Amazon Video, Shorts International, Kweli.TV, and Indieflix. Currently, Gordon is the Television Studio Operations Manager at Lamar University and a producer/director for the Big Red Sports Network and ESPN 3.