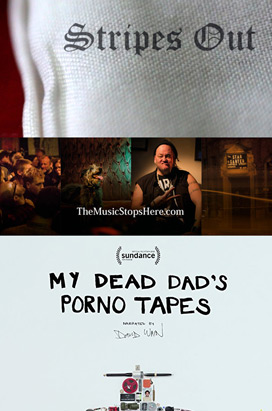 Start your Saturday right with BoomFest's roundup of the best short documentaries.
Stripes Out (12:32) Directed By Ian Powell
After leaving the Marines in 2004 for a music career to raise awareness for PTSD and Veteran Suicide, a veteran is faced with unimaginable circumstances.
The Music Stops Here (20:25) Directed By Adam Farkas
When our cities develop, why is culture the first to go?
The Music Stops Here is the story of an iconic music venue's final days before a government rail scheme forces it to close, despite the protestations of its regulars.
My Dead Dad's Porno Tapes (13:47) Directed By Charlie Tyrell
Straight from winning Best Short Documentary at this year's SXSW Film Festival, My Dead Dad's Porno Tapes is director Charlie Tyrell's tale of trying to uncover a better understanding of his deceased father through the random objects that were left behind. Including a pile of dirty movies on VHS.