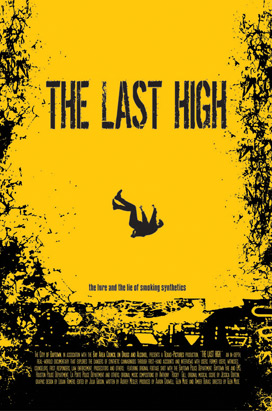 The Last High (57 min) Directed By Glen Muse
The film explores the dangers of synthetic cannabinoids (Kush, Spice, etc.). With real-world footage and first-hand accounts from users, former users, counselors, first responders, law enforcement and others, this documentary tells of some of the terrible tragedies this terrible drug can inflict on users and their families.
This documentary was produced with the help of a team of high school and college students interested in filmmaking.