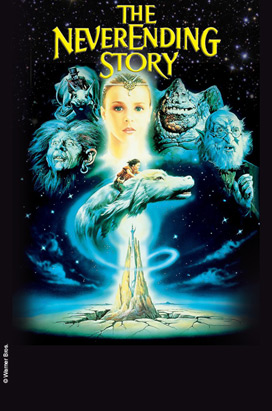 You're invited back to Fantasia. By popular demand, the beloved 1984 film The NeverEnding Story is coming to the historic Jefferson Theatre for one night only!
This special screening is being presented by the Boomtown Film & Music Festival. Individual tickets will be sold for $5 at the door, and BoomFest attendees get in for free!
Get ready to climb aboard your Luck Dragon and join brave Atreyu on his quest to save the Childlike Empress. Whether you grew up loving The NeverEnding Story or have yet to discover it, this is an event that can't be missed.
Arrive early to get a good seat and a chance to win trivia prizes. Whimsical 80's attire encouraged.