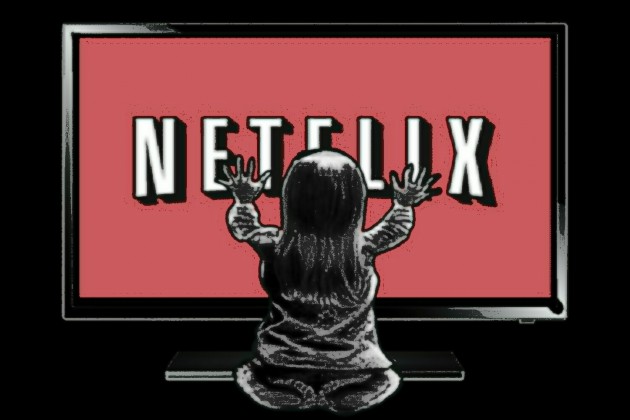 By Justin Norris
Well, it's that time of year again: the weather is getting colder, the leaves are changing, and you can now dress up as "sexy" versions of your favorite memes (looking at you Harambe). Yes, it's October and that means the cool, fingerless gloves wearing, motorcycle driving brother of the holidays, Halloween, is right around the corner. As a result, the urge to watch a ton of horror movies rises, as well as the urge to drop money on anything that has a hint of pumpkin spice. However, one may be thinking: "I'm tired of all these mainstream horror movies, I want something that'll satiate the inner hipster that lies dormant in me!". Well, hypothetical person, do I have the list for you. Below you will find all types of low key thrills and chills that not many people may know about that can be streamed instantly on Netflix. So hold on to your butts because it's about to get a little spooky in here. Let's begin: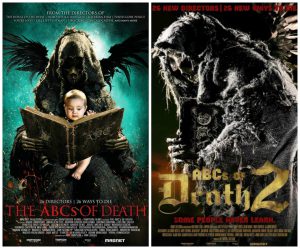 This anthology series is all about diversity, including the directors (there's 26 directors from all over the world for both installments), the shorts (which range from farting Japanese school girls to your classic vampires), as well as the quality of each short. The reason I include both installments is that each movie on its own is a mixed bag of really good shorts and really bad ones, and that's not including the weird ones, which transcend the realms of bad and good. Combining the two movies (roughly 4 hours in total time) makes for a fun and eclectic double feature for friends who are down to both enjoy and riff on the various shorts this film series offers.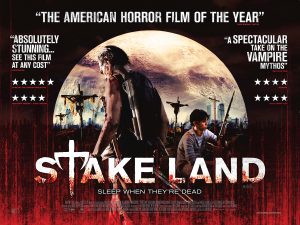 Directed by the very solid Jim Mickle (Cold in July, We Are What We Are), this is a very entertaining and interesting take on both the vampire and road trip movie. Taking place in an America that has been devastated by a vampire plague, the film revolves around a teenage boy who lost his family and his journey with a very mysterious and badass vampire killer. What makes this film stand out is its subtlety, ranging from the world building to the characters. This film is one of the few that truly feels like a journey, albeit one with vampires.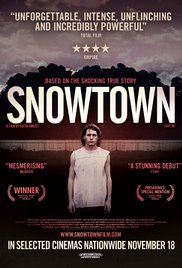 One of the few films to genuinely unnerve and disturb me in quite a long time. Based on the true series of murders that took place in Snowtown, Australia, director Justin Kurzel (Macbeth, Assassin's Creed) takes the viewers through the ringer by detailing the disturbing influence a monstrous man can have on youth with nothing left to lose. The film, smartly, takes a very cold and detached look at a series of repugnant events that puts the viewer in a state of helplessness, which is very rare in most horror movies today.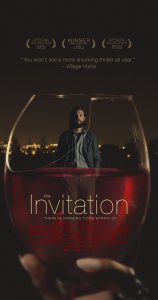 One of the best movies that I've seen this year, this is one that is best seen going in blind. The basic setup is that a man and his new girlfriend decide to attend a dinner his ex-wife has invited him and his friends to. However, as always, not everything is what it seems. This is a taut, slow burning movie that makes you feel uncomfortable and little weirded out, and that's before things take a violent turn. This is one of those movies that works best if you show it to a group of friends who have no idea what they're getting into.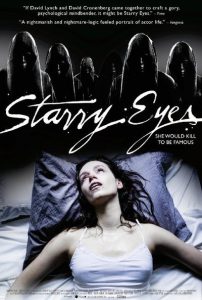 After my first viewing, I didn't really have much to say about this movie, but for some reason it stuck with me and I eventually view it as a solid and seldom seen horror movie. Another movie about the price of chasing fame, the story revolves around an aspiring actress looking for her big break until one mysterious audition seemingly puts on the path to stardom, at the cost of her humanity (both literally and figuratively). The movie is great at slowly constructing a dark and vaguely dangerous Los Angeles that is seemingly ready to eat our protagonist before exploding into a violent look at the price of fame. Another movie best seen with little else known about it.
SPECIAL BONUS SPOOKY TV ROUND!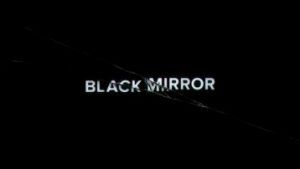 If the Twilight Zone was written by a technophobic British person in the future, Black Mirror would be the result. An intriguing, sometimes disturbing, and sometimes darkly funny anthology series about how humans and technology more or less interact in the worst of ways. The show stars a who's who of current British talent and even has a wild appearance from Jon Hamm in a fantastic Christmas special. This is a great show to binge (only 2 seasons, with 3 episodes per season) and discuss with friends.
Alas, we have come to the end of my list, however the jungles of the Netflix catalogue are a mysterious and vast territory with hidden gems such as the movies I've picked just waiting to be watched during this spooky month. So after you finish watching these movies, settle in your Snuggie, grab some candy corn, and explore the rest Netflix has to offer, you never know what gems you might find.