It's our pleasure to announce that Beaumont's McFaddin-Ward House Museum will open the film side of this year's Boomtown Film & Music Festival with an evening of documentaries on Thursday, February 26.
Among those docs will be the new feature film "Sweethearts of the Gridiron: An American Story", about Texas'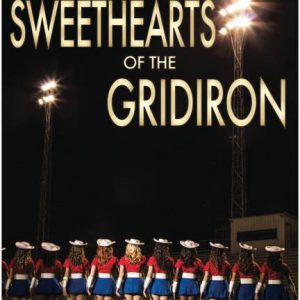 own world famous Kilgore College Rangerettes dance team and how they changed halftime entertainment forever. Check out their official trailer.
Because seating is limited, you can ensure a seat by purchasing your ticket now on the McFaddin Ward House event page or the buttons below. You're able to purchase a ticket for just this evening of documentaries, or a full 3 day festival pass that will also reserve your admission to "Sweethearts of the Gridiron".
Stayed tuned for exact times. The Boomtown Film and Music Festival is sponsored by the Jefferson Theatre, the Jefferson County Tourism Committee,Texas Commission on the Arts, and the Texas Film Commission.
[vocal_pricing_table title="McFaddin Ward Venue Pass" price="$7″ details="McFaddin Ward Venue Pass – includes "Sweethearts of the Gridiron" and all documentaries that follow." url="https://www.uniiverse.com/events/boomfest-2015-feb-26-mcfaddin-ward-house-tickets-beaumont-QKFKP" text="Buy Now!" featured="featured"]
[vocal_pricing_table title="All Access Pass " price="$20″ details="All Access Pass – Access to all 3 days events + Sweethearts of the Gridiron reservation" url="https://www.uniiverse.com/events/boomfest-2015-feb-26-mcfaddin-ward-house-tickets-beaumont-QKFKP" text="Buy Now!" featured="featured"]