---
A collection of independent shorts, including Texas-made, music video and animated films.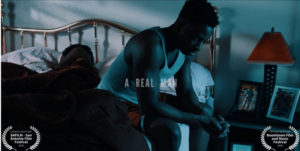 A Real Man
Eddie is a troubled young Army vet in a tumultuous relationship with Vickie, a selfish, cunning single mom. Remembering his mother being abused by her boyfriend, he vowed he would never allow himself to be like that. However, when things reach a boiling point in their dysfunction and before someone ends up on the wrong end. Eddie feels the best way to protect them is to leave.
But the ever conniving Vickie finds excitement in the arms of another before he can do so. Eddie overhears her phone conversation sharing the details of her erotic afternoon with her girlfriend and snaps.
Violet, an impressionable 7 year old Caucasian, lives across the street and oddly enough is intrigued by Vickie's flair. She watches Vickie come and go in hopes that she notices the immulation. When late one evening she catches Eddie leaving the residence in a haste. Unbeknownst she ventures over to find Vickie's lifeless body sprawled in rose petals across the bed. She realizes Vickie's style was a disguise all along. As a final act of homage, she places her miniature sunshades over Vickie's bruised eyes. Violet's face reveals dark makeup to emulate her African American "She-ro."
Director: Kerry E. Wagner
Runtime: 15 minutes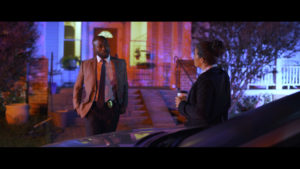 Silent Partner
Hank's Family is missing and he's not talking. Two detectives are hot on the case but have nothing to go with. Can they solve the case before it goes cold?
Director: Issa Currie
Runtime: 10 minutes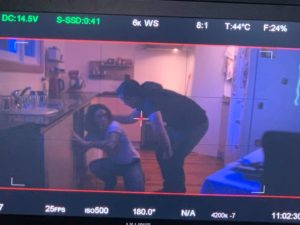 A Place Called Home
A domestic violence survivor story. Song written and performed by Kerri Gannan.
Director: Kerri Gannan
Runtime: 5 minutes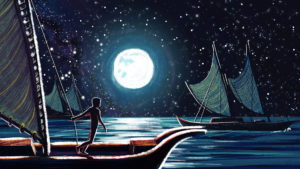 The Hidden River of My Life
A multimedia music video set to Sufjan Stevens' "The Hidden River of My Life" illustrates a cosmic, yet deeply intimate exploration of humanity: our past, our present, and the places we might go.
Director: Kate Woodward
Runtime: 5 minutes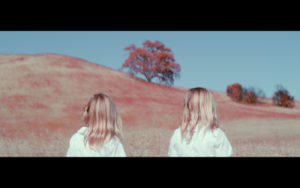 When Earth Took a Breath
Music video. "Beautifully shot with great style."
Director: Lambert Grand
Runtime: 5 minutes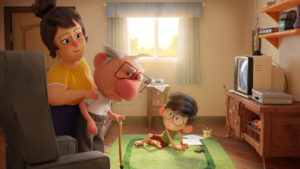 Napo
John, unable to understand the illness that drives his grandfather between past and present states, stumbles into an old album full of photographs and then let the images guide his imagination, transforming his grandpa's memories into drawing interpretations. Drawings that shapes their relationship into a history of remembrance and memory building.
Director: Gustavo Ribeiro
Runtime: 16 minutes