---
To tie-in with BoomFest's theme of celebrating independent cinema, the Jefferson Theatre's Classic Movie Night Presentation will be one of the most famous indie films ever made: 2003's The Room. This much discussed drama (and inadvertent comedy) was written, produced and directed by its lead actor, the unique Tommy Wiseau.
After the film, present your Jefferson Theatre ticket stub for free admission to Pour Brothers Brewery, where live music will be ongoing as part of the Boomtown Film and Music Festival.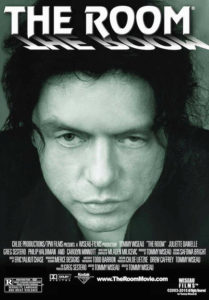 "CAN YOU EVER REALLY TRUST ANYONE?"
Johnny is a successful banker with great respect for and dedication to the people in his life, especially his future wife Lisa. The happy-go-lucky guy sees his world fall apart when his friends begin to betray him one-by-one.
Runtime: 91 minutes
Facebook event page: https://fb.me/e/2Otvdrpw8