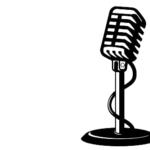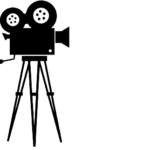 The Boomtown Film Society and Lamar University Communication Department present
The Spindletop Student Storytellers Competition
Boomtown is excited to announce a new film and audio storytelling competition exclusively for grade-school students in Southeast Texas!
---
CONTEST CATEGORIES
SHORT FILM
Make a short movie! The run time must be between 1 and 6 minutes, including credits. Whatever your film's genre, it must adhere to this year's contest theme, but may narrative, documentary, or experimental.
PUBLIC SERVICE ANNOUNCEMENT
Create a PSA! The run time must be between 30 seconds and 1 minute total. Your public service announcement must include both audio and video, and must adhere to this year's contest theme.
PODCAST
Produce an audio podcast! The run time must be between 3 and 10 minutes total. Your podcast may be about any topic, fiction or non-fiction, but must adhere to this year's contest theme.
[Note: FilmFreeway does not yet support "Podcast" as a project type. When uploading and submitting your work, select "Music/Songwriting" as the project type and leave the "Lyrics" field blank.]
---

Who is eligible to participate?
Students in grades 6 – 12 that are currently enrolled within Jefferson, Orange or Hardin County.
How much does it cost to enter?
Nothing! There are no entry fees for this contest, but no more than 2 entries are allowed per student.
Will there be a presentation of the entries and an awards ceremony?
Yes! Contest winners will be informed by Lamar University on May 20, and a presentation of contest entries will be held at LU campus in the Communication Department lecture hall (COMM 103) at 7pm on September 15.
How do I enter?
All contest entries will be accepted digitally. Just upload your work to our submission page at Filmfreeway.com/SpindletopStudentStorytellersCompetition
When is the deadline?
This year's call for entries will be open from April 1 – April 30, 2022.
Is there a contest theme?
The theme of this year's competition is "diversity & inclusiveness / compassion."
Can I use copyrighted material in my entry?
By entering this contest you're stating that you are, or have the permission of, the owner of all materials (footage, music, etc.) that are used in your entry. Unauthorized use of copyrighted materials will negatively impact your film during judging.
Are there any restrictions on content?
We ask that all entries be suitable for public broadcast.